In this tutorial we will learn how to Download & Install Java JDK 8 in window?
Step 1: Download java and setup java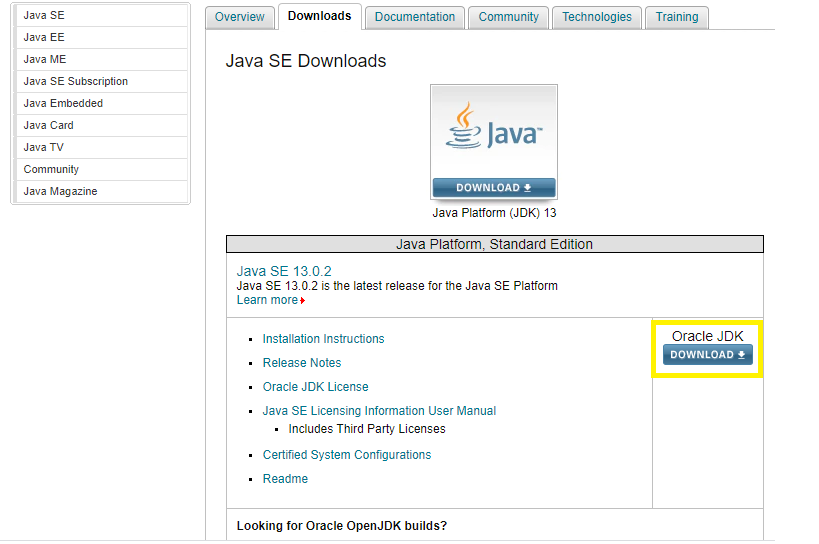 Now Accept the Licence Agreement, always remember to choose correct JDK as per OS (Window, Mac, Linux)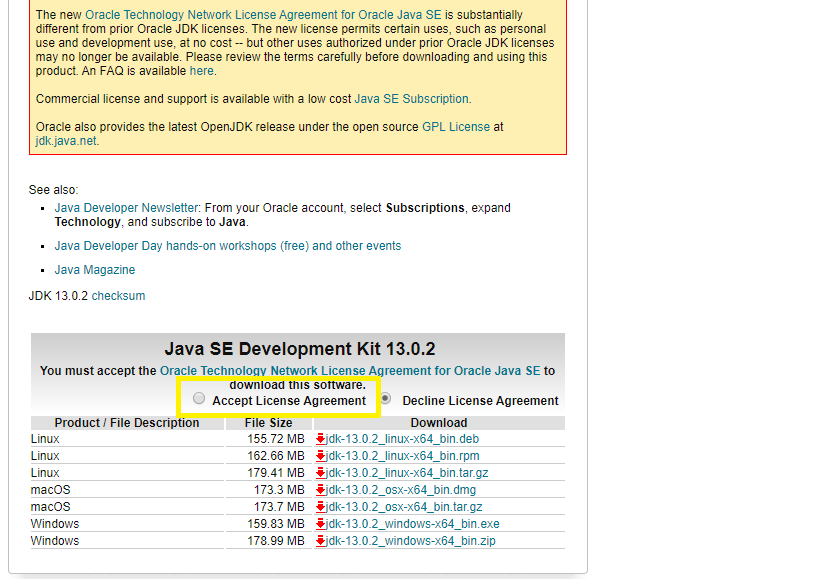 On click to JDK .exe file,It will start downloading at the bottom(refer screenshot) below
Now double click to jdk .exe file . The installation will start and click to next button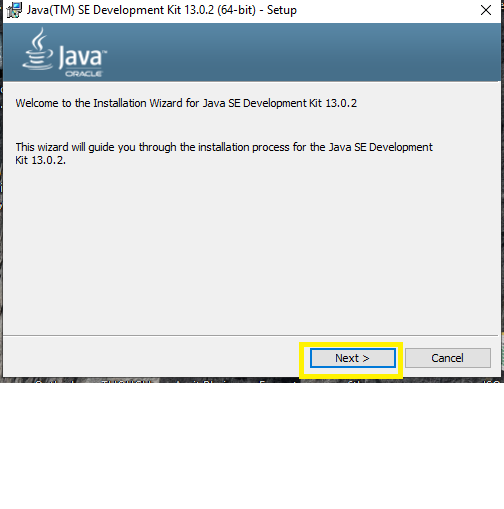 Installation will start with status of download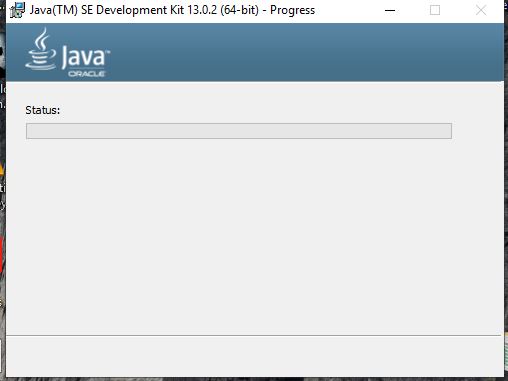 Once the installation is completed. A last window of installer will open click to Close.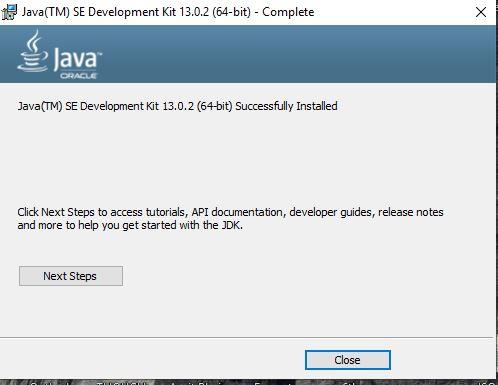 Now the next step is to install Java path on environment variable
Step->Right click to My computer-> properties->Select Advanced system settings->Click to Environment Variables at the bottom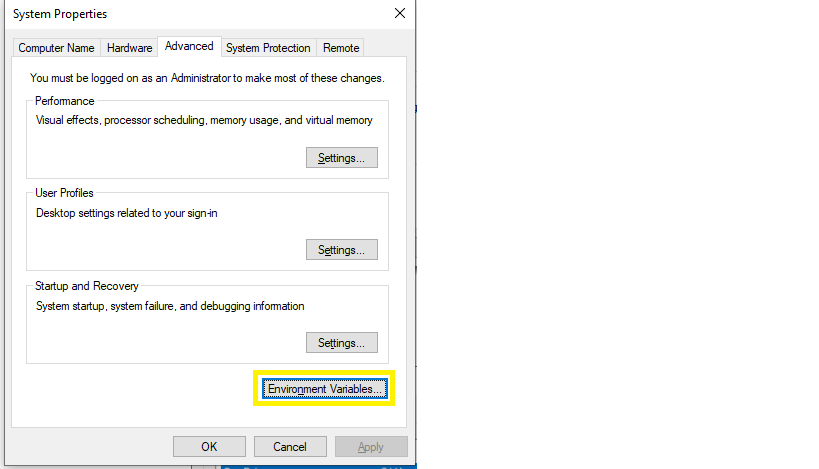 Under Environment Variable window->Under System variable->Select Path from Grid and click to Edit button(Refer Screenshot)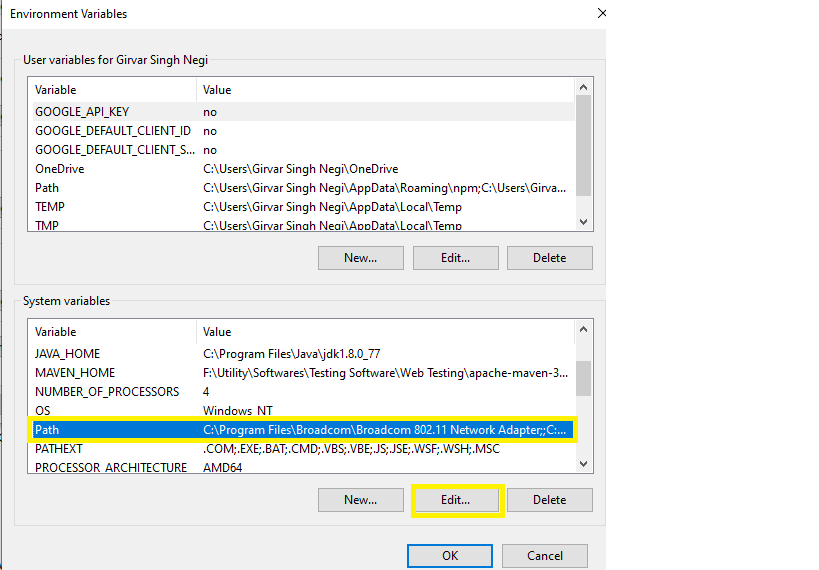 Under Edit Environement window, Click to new button and add the java path till bin. Suppose you have Installed JDK in path->c:\Program Files\java\jdk1.8.0_77\bin
So in this case provide the jdk path till bin folder and click to OK button(Refer screenshot)
Now Verify Java Installation
Open Command Prompt and enter java -version and click Enter(Refer Screen shot)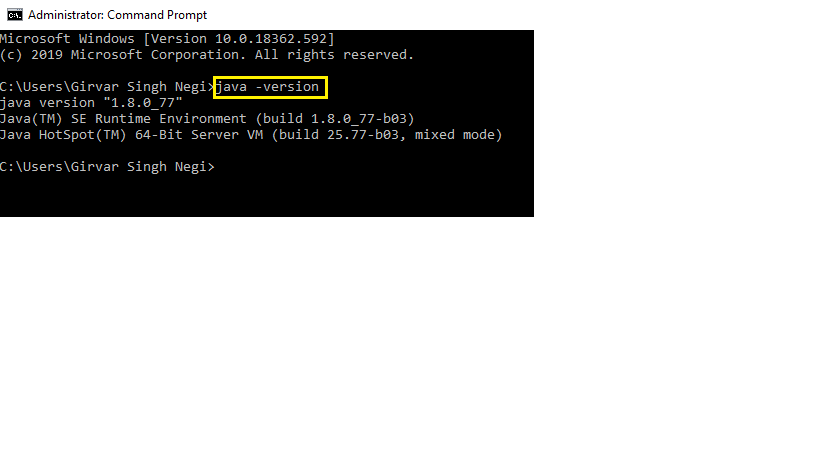 So following the below steps we have learned how to Download & Install Java JDK 8 in window.